As we face the last days of the 'teens' and look forward to what the '20s may bring, you may start making some big decisions about your future.  You may have aspirations for a new job, a desire to tick off some destinations from your travel wish list, or your thoughts may have drifted to a new home.  With Rightmove recently predicting a rise in property prices over the months ahead, due to a new degree of certainty brought by the election of a majority government, could it be the perfect time to find a new home?
At Charles David Casson we know the local property market inside out, and we know how to make your home outshine the rest.  There are many ways you can aid the sale of your home that go beyond a deep clean and tidy.  If you're thinking of selling in Chelmsford in 2020, here are 7 home resolutions to follow.
Focus on first impressions
There are many ways that a potential buyer can discover your home is for sale, but no matter whether they have seen it online, when passing, or through word of mouth, first impressions count.  How your home looks from the pavement can have a big bearing on decisions with regards to viewings.  You want buyers to fall for your property from the outside in; improving your home's kerb appeal will make buyers eager to open that door and see what awaits them inside.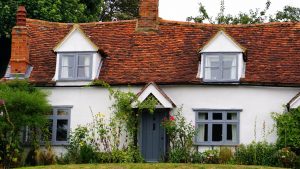 Don't be blinkered
One of the biggest and easiest mistakes people make when selling their home is to be blinkered over the condition.  It's natural for homes to become tired over time, and it's nothing that a lick of paint can't sort out.  But make sure you freshen up the walls with a neutral shade – at Charles David Casson we would advise that you tone down any bold or distinctive décor, to allow potential buyers to visualise how they can make your property their home.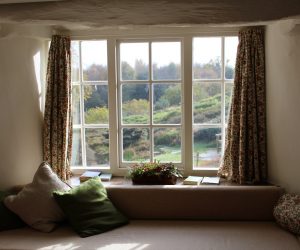 Make it light
Nothing makes a home feel welcoming like light, so throughout your home think about creating a balanced environment of warmth and light.  Ensure that the curtains and blinds in every room or hallway are open and the spaces are well lit. Natural light is preferred to artificial, so use clever positioning of mirrors and open doors to let it flood in.  Think about the temperature outside so that you can adjust the temperature inside – you want it to be comfortable, so your prospective buyers don't feel rushed on the viewing as they feel too cold.
It's all about the senses
When preparing a home for sale, most people forget that selling is a sensory experience. You should be tempting potential buyers not just through sight, but also with smell, sound, taste and touch.  Natural smells are subtle and less off-putting – lavender plants, citrus fruits and other aromas will be a welcome addition.  Watch out for odours, especially if you have pets or smoke, as they can be extremely off-putting for many. Tactile accessories, such as throws and cushions, also add a luxurious feel.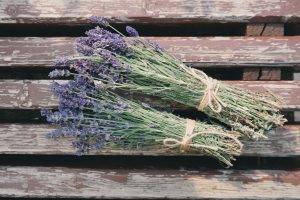 Be organised
A disorganised home is not an attractive one, and don't presume buyers will be able to see past your clutter to discover the beauty beneath.  Clutter makes a room feel smaller, and when selling your home you want rooms to feel as big as possible. Space allows buyers to start to think about where they would place their furniture – the more they start to visualise, the more they are mentally making your property their home.  It isn't just rooms that need to be organised; potential buyers will naturally open doors and cupboards during a viewing, and even fridges and dishwashers, what they find will leave an impression and inform how your home is perceived
Get it fixed
If we're honest, we all have little repairs that we may have been putting off, but remember that buyers notice every little detail.  Seeing a home that looks well loved and cared for is extremely reassuring for potential buyers and could even be the deciding factor on whether to make an offer.  So make DIY a priority and take a look around each room with a critical eye to check that you've not missed anything.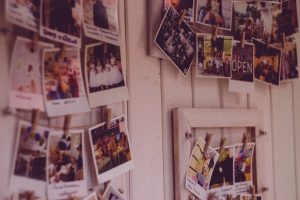 Keep the focus on them
One of the main ways buyers can decide if your house is for them is when they start to see themselves in your home.  If your property is filled with family photographs and personal items, buyers can find this tricky, which is why we would always recommend you look to depersonalise your home in some way for viewings.
Should moving home be part of your 2020 plans, then you need to make sure that these seven resolutions are the top of your New Year's to-do list.  What resolutions will you be making this year?  If you would like more advice on buying or selling in Chelmsford, please call our team on 01245 835859.