It's only been a matter of days since the government released guidance to enable the property industry to reopen; since then, we have seen a surge in people wishing to sell or buy a property within Chelmsford.  If you're selling a property we're sure you want to do everything you can to attract potential buyers, from staging your home for sale, to choosing the right estate agent who can put a powerful marketing strategy together to attract buyers and offers. Yet it could be something very simple and small that you may not have even considered that is having a negative effect, so we hope you will avoid these four accidental ways you could be turning off buyers.
Buyer's vision
In today's market buyers are looking for a home they can walk into; they are savvy and know what they want and need, but also what to look out for.  When selling your home, never assume that a potential buyer will be able to see past your clutter – a disorganised room can feel smaller than it really is, but chaos doesn't translate to a comfortable environment and buyers may find it difficult to connect with your home.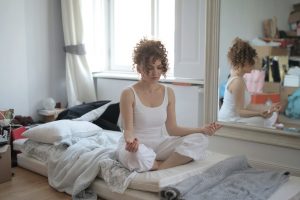 Not all buyers have the vision that will enable them to see the potential your home has, which is why preparing your home for sale is so important.  We often hear sellers state that 'buyers will see past it', whether referring to the presentation of the home or garden, or rooms that have no purpose.  Buyers may talk about changes they wish to make, but more often than not these will be long-term aspirations rather than immediate plans.
Your property may have flaws that have blended into the background in your eyes, but be warned, buyers will be like hawks and any blemish will be screaming at them, leaving them unimpressed.  Small issues can start a case of Chinese whispers, and instead of the minor repairs needed potential buyers can leave believing that major works and a great financial investment will be required to make your house their home.
Smellavision
When someone is viewing your property you don't want them pondering what you had for dinner last night due to a particular aroma in the air.  Smells can have a 'Marmite effect' – some scents, such as freshly baked bread, can have them wondering when they can move in, whereas others are so distracting that buyers may not be able to focus when viewing your home.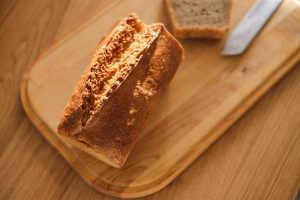 Food is not the only smell that can trigger a negative reaction, the same is often true for artificial scents such as plugins.  These can be very strong and distinctive, when what you need are subtle aromas from nature, such as lavender, lemons and fresh flowers – these will also add a spot of colour to each room.
Ignore the whole picture
When selling your property in Chelmsford you may focus your attention on ensuring the interior is looking the best it can, but have you considered every inch of your home?  From your garden, to the front exterior of your property, to the garage and shed, when a buyer is looking to purchase your home they are evaluating every aspect of it.  A shoddy shed signals to buyers that work or repairs are required; a messy garage doesn't spark excitement, and a tired garden will not help them to visualise their summer BBQs.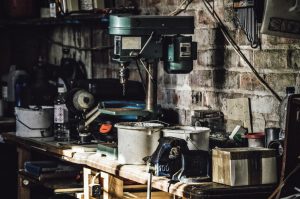 Emotional pull
You may have decided, pre-lockdown, that it was time to move, but after spending so much time at home you have remembered why you fell in love with your property and are having second thoughts.  Lockdown could have been the reason you decided to list your property, or there could be a million reasons to move but you're finding it an emotional experience.
If you are finding that you're having trouble saying goodbye to your home, it may be time to pause for a while until you are ready.  When you try and sell with an emotional attachment you can make decisions that are not in the best interests of the sale – in fact, without knowing it, you can sabotage any potential offers and put off buyers.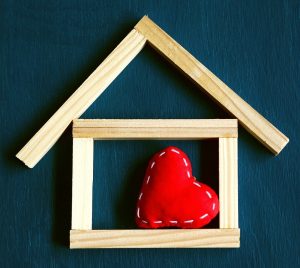 Why ruin all the effort you have put into placing your home on the market by turning off any potential buyers?  When you sell through Charles David Casson we advise you honestly on how to maximise the potential of your home, and support and guide you throughout the whole process.  If you wish to sell your Chelmsford home, call our team today on 01245 835859.