The days are ticking by and as each one passes we are a step closer to jingle bells and the festive season.  With tinsel on the shop shelves and Christmas adverts filling our screens, it's a reminder to to get ready before it's upon us.  It doesn't matter if you're planning to place your home on the market now or at the beginning of the year, we have some great advice that will help you give buyers the present they want this Christmas.
Photo ready
You've decided to wait until after Christmas to place your home on the market in Chelmsford, but want to make sure you don't miss the new year rush.  You may or may not know that one of the busiest times on property portals is between Christmas and New Year.  As everyone is opening their presents and enjoying time with family and friends, millions of us are thinking about the future with a new home in our sights.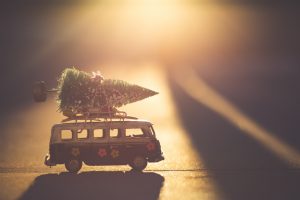 Having your home's marketing material ready to launch for this period is essential – you don't want to miss the opportunity to impress those eager buyers wishing to make a new start with a new home in 2020.  The sooner we can take your photos before you put up your decorations the better, this will allow your buyers to see those all-important key features of your home rather than being distracted by your stunning Christmas tree and singing reindeer.
Make room
We always advise that before you place your property on the market you consider decluttering your home, and there isn't a better opportunity than at this time of year.  Your children's rooms may be bursting with more toys than a store could hold, your cupboards spilling over with stuff you really don't need, and a shed and attic that, honestly, you couldn't say what's in there.  And in a few weeks' time, Father Christmas will be bringing a whole pile of new things for your family to enjoy – that's if you're on the nice list of course!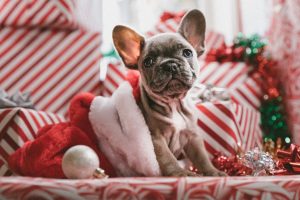 Who needs more stress at Christmas with trying to declutter just to make room for your new presents?  Why not put the hard work in now, so you can simply enjoy the season – it will also help you to stage your home for sale.
Less sparkle
It's the most magical time of the year, but buyers are looking to buy your home, not Santa's grotto.  This is why when it comes to staging your home at Christmas you need to think about your buyers without losing the sparkle of the season.  You know the main features of your home, keep any decorations in these areas minimal so they speak for themselves.  Paring back your décor will also make it easier to clean and tidy should a last minute viewing be requested.
Make a scene
When it comes to finding the house you want to buy, it's a feeling.  Buying a property is an emotional experience and if your home can't pull buyers' heart strings at Christmas, then when will it?  Where possible, make sure your fire is lit for each viewing – whether electric or multi-fuel, the sight of a flame makes any room feel cosy.  No one wants to walk into a dark room, so make your decorated rooms feel magical with Christmas lights and lamps.  Make your bedrooms feel snug and warm with lamps and textured accessories, and if you want to pull out all the stops, bring your kitchen to life with seasonal scents.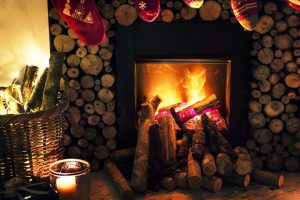 Season to be jolly
With presents to buy, parties to attend and family to see, the next few weeks are certainly going to be hectic.  At Charles David Casson we don't want to add to your stress, but we also want to ensure that you never miss an opportunity to sell your home.  We undertake all viewings on your behalf, but there may be a viewing request that is on an evening or weekend.  The more open you are to letting potential buyers view when they are free, the easier it will be to sell your home.  By working together we can hopefully give buyers the present they want this season.
Wishes and dreams
Even though you're looking to sell, you're also dreaming of a new home.  If you're planning to stay in the area, we may be able to grant your wish.  Imagine being made aware of properties coming onto the market before they are advertised, and having a local estate agent proactively trying to find that house for you to make your next home? Well it's the time of year where anything is possible.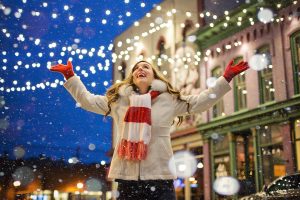 Jingle all the way
There is no time to wait if you're looking to move in 2020, give our sales time a call on 01245 835859 and let us help you jingle all the way to a sale.