Are you hooked?
Like many across the UK, we have been completely swept up in Olympic fever, and what an incredible job our team are doing too.  All the countless hours, weeks, years of sacrifice, training, and pushing themselves to the limits to achieve their dreams.  You are on a similar journey, even though your dream goal may be different – you will have made sacrifices to save your deposit, you will have been learning about the buying process and the local property market, and be ready to meet the challenges that are set to face you.  So to celebrate Team GB, we are going to share how to buy a home in Chelmsford, Olympic style.
Leave the past behind you
You may have had a nightmare experience so far and, like many people in today's market, you could be finding your search challenging. Your dream home could have slipped through your fingers – maybe you've been outbid, or had some other horrible experience that has left a bitter taste.  Over in Tokyo there are athletes who have been plagued by injured or even had Covid twice – Tom Dean, not mentioning any names. Yet regardless of the events in their past, they have found a way to draw a line under them and live in the here and now.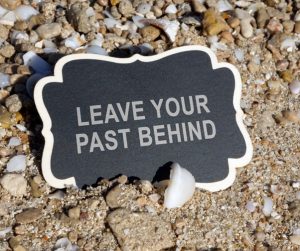 Don't let the past hinder your current search, see it as a fresh start and go for it with the same vigour (although possibly a little bit wiser) as you did on day one.
Never give up
13 years
4 Olympic games
1 gold medal
Yes, we are talking proudly of Tom Daley, of course. We have seen him grow from boy, to man, to a father, and yet through it all he has never given up. Does it really matter how many properties you see, how many estate agents you call and keep calling, how many viewings you attend? What matters at the end of it all is that you find your very own gold medal in your dream home.
Life goes on
Keeping with Tom Daley, he vows that his love for knitting and crocheting has kept him sane through the pressure and strain of competing in Tokyo. It's not a hobby that you would typically expect for an athlete, but it shows that even when you have a dream you also need a distraction. If you put your sole focus on your search, you can become tunnel-visioned, with your requirements exhaustive and your expectations unrealistic.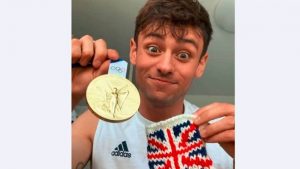 Taking time away to just get on with normal life will allow you to keep the bigger picture in mind and, as such, you will have more of an open mind. Opening the door to a wider range of homes, we give you perspective – you could fall for something unexpected that ends up exceeding your dreams.
It's not over until it's over
What drama it is watching the Taekwondo – the way everything can change in the very last seconds. Although there has been heartbreak, they should all be incredibly proud.  Buying a home can sometimes feel like you are in a Taekwondo match, as just when you think you are winning, something is thrown at you in the last second.  Don't panic, work with your team to make sure it can be resolved as quickly as possible.
It is a team effort
Speaking of teams, you need to make sure you have a winning one on your side.  From mortgage brokers to conveyancers, everyone you choose to act on your behalf will have an impact on the speed and success of your home-buying journey.  Olympic athletes have a very strong team around them, from coaches, to trainers, to – actually, that's probably it. You don't need a huge team working for you, but don't underestimate the importance of working with the right people, as together they will make sure you succeed in buying that home of your dreams.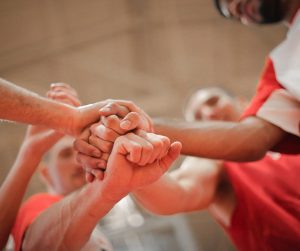 Know when to walk away
One of the biggest stories from the gymnastics arena is that of Simone Biles, who knew something wasn't right mentally and made the brave decision to withdraw. She may have walked away from the event but she didn't walk away from her team and was there to support, encourage them to a silver medal.  Buyers' regret is real and happens more often than you think.  In today's vigorous market, you may feel pressured into making a decision because you've lost houses in the past, or because you just desperately want a new home.
This may be a strange concept to hear from an estate agent, but the last thing we want at Charles David Casson is for you to buy a home that is not right for you.  The easiest decision to make (and very British one!) is to stick with the sale so as to not let people down, but this is not right for anyone.  If you feel something is wrong, talk to us, talk to friends and if your feelings haven't changed then the right thing to do is walk away.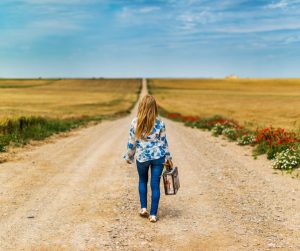 Be Adam Peaty
Do everything in your power to get the edge on all the other buyers around you. Get your mortgage in principle, become friends with all the estate agents, remind the agents what an amazing position you're in and why you're a buyer of Olympic proportions.  When you put yourself in the gold medal position, you may find the process of finding your dream home that little bit easier.
If you believe you are a buyer with Olympic potential, call us today on 01245 835859 and we will be pleased to help you find a gold medal worthy home.