How to find your perfect rental property in Chelmsford
When you're looking for a home to rent there are many things you have to take into consideration.  You want to ensure not only that the property meets your needs and lifestyle, but you have everything in place so you don't fall before you have the keys in your hand.  At Charles David Casson we want you to make the right decisions; here is our advice on how to find your perfect rental property in Chelmsford.
Research the market
Before you start your property search in earnest it's worth doing your research to get an idea of the rental market.  This will give you a rough idea of what type of properties you can get in what locations, for what budget.  It's important that you understand the market as this will mean your expectations are realistic.
Financial commitments
Deciding on your budget is one of the most important decisions you will make.  You need to ensure that the figure you decide is something that you can comfortably pay on a monthly basis.  It's not just this fee that you need to take into account; most privately rented properties will require you to pay for the utilities also.  You will also need to pay a deposit – we require a deposit of 5 weeks rent to rent a property through us.
What does home look like?
Have you thought about the type of property you want versus the type you need? These can be quite different and, at some point in your search, you may have to make a compromise.  Remember, the more you want from a rental property, the higher the premium you will have to pay, so think about what you truly need and work up from there.  If you're renting on your own, your needs may be minimal, whereas those with children could desire, for example, some outside space.
What area?
Getting the location right is essential. Think about your needs in regard to getting to work, schools and also what amenities are close by.  Do you want to live in a busy area with things close to hand, or in a quieter location?  What you can realistically rent for your budget can change dramatically depending on location; you need to decide what's most important to you so you'll be happy with the decisions you make in the months that follow.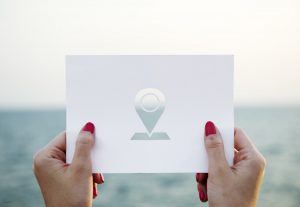 We're here to help
One of the main resources that tenants neglect to tap into is registering with their local letting agents.  We have new rental properties coming onto the market all the time. Often the demand can be high and properties are let quickly before many viewings have been undertaken.  You don't want to miss out on what could be an ideal home for you due to timing, so register with us, and let us help to find you your new rental home.
Take a deeper look
There is more to renting a property than just the home itself; your rental experience can be vastly different depending on the service provided by the landlord or letting agent.  No matter how amazing a home may look and how much it appeals to you, if the management of that property creates a highly stressful environment, you will end up hating your home as a result.  Take a deeper look at a letting agent whilst you're looking for properties, and we would encourage you to come and chat to a member of our lettings team – that way, you will gain a deeper understanding of how we will look after your property during your tenancy.
Let's get viewing
There is only one way to view and that's not from behind a computer screen. The property details are a guide but you won't actually know how a property feels until you step inside it.  A home may look perfect on paper but not appeal in person, that's why we would encourage you to view a variety of properties to get a better sense of what exactly you're looking for.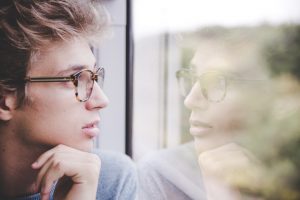 Snooze you lose
As the demand for private rentals keeps increasing, there could be many people interested in the property you are seeing, so if you feel it could be 'the one' then tell the letting agent as soon as possible so you can start the process.  There may be occasions when more than one prospective tenant applies for a property, in this circumstance the decision will be made by the landlord.
Papers in place
You will be required to present a number of documents to confirm your identity and for credit checks.  Some things can be done prior to finding a property, which will then place you in a strong position once you have found a place you wish to rent.
Come and chat to a member of our team and we can start the process of getting you ready, as well as help you find your new home.