December is here and the countdown to Christmas has truly begun, yet amidst all the joy and laughter it's important to remember not to let your guard down.  We are all busy decorating, shopping, celebrating and exchanging gifts, and safety can be one of the last things on your mind.  But taking a few simple steps can help to make sure you and your family truly have a merry Christmas this year in Chelmsford.
Naked flames
With the temperature dropping, there's nothing better than making our homes all warm and cosy.  Fires are roaring and candles are lit, giving us the perfect environment to relax in and keep warm.  As our homes are also filled with decorations, the risk of a potential accidents can be heightened, so make sure you don't leave any naked flames unattended.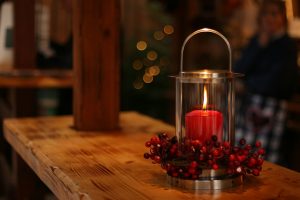 Check fire alarms
When is the last time you checked your smoke and fire alarms? With this time of year so chaotic, it can be easy to forget to do a basic check of safety features such as these.  As you're buying numerous batteries for those toys and gadgets, throw in an extra pack and replace all old batteries with new.  This way, no matter how old your batteries are, you know that your equipment will be working properly this festive season.
Tree care
One of the key features in homes all over Chelmsford at this time of year is the Christmas tree.  You may have been and sourced a glorious real tree, or invested on one of the incredible artificial trees available.  No matter what type of tree decorates your home, it's essential to give it some love this Christmas.  Ensure that your tree is at least three feet away from any heat source, such as fireplaces and radiators.  Keep your real tree watered – it's easy to forget, but the drier your tree becomes the easier it will be to ignite.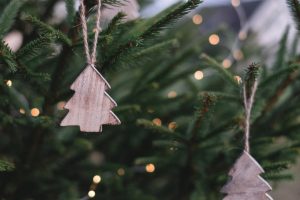 Check the locks
Many of us have a shed or some kind of outside storage space where we store things for our garden, and even bikes and scooters.  How secure is your outside storage space? When was the last time you checked it properly?  Whether there's a new bike or scooter being delivered by Father Christmas this year or not, you don't want any opportunists taking advantage of a weak spot in your home's security.
Watch the lights
As you drive through our streets you will see them lit with an array of glorious lights, both inside and out.  There is no doubt that you will have decorated your tree with twinkling fairy lights, but make sure that they carry the British Safety Standard logo.  We would advise using low voltage LED lights for your Christmas tree as they won't get hot and so are less likely to catch fire.  It's not just your indoor lights that you should check, also ensure your outdoor lights are specifically designed for that use, and again that they carry the British Safety Standard logo.  Use an outdoor socket rather than through a window as this could make it easier to break in to as it's not closed properly.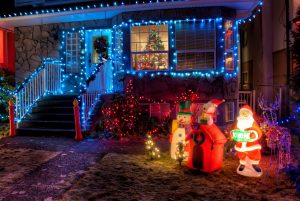 Hide your gifts
When giving and receiving gifts, it is always tempting to display them under your tree to add to the whole festive feel.  Yet leaving them on display can be a tempting and inviting sight for opportunists, especially if your home is left unattended for periods of time.  If you're going to be away, hide any gifts and put some lights on timers to give the impression you are around.  Maybe a friend or neighbour could pop in from time to time to make sure all is okay, move any post from behind the door, and open and close curtains.
Be less social
If you're an avid user of social media, you may wish to share all your adventures with your following, yet by doing so you are advertising when you're not at home.  We know this is an exciting time of year, but why not try being less social?  Keep your home safe by waiting to share your activities and incredible moments until later, when you're home.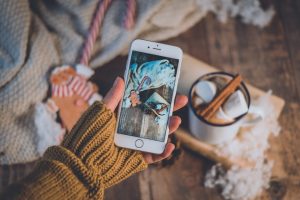 Are you covered?
It's only when disaster strikes that you find out what your home insurance is really worth.  Don't leave things to chance, double check exactly what cover you have in place and whether or not it protects you from theft.  Being broken into is heart-breaking enough, but to then discover that those gifts and valuables that you have worked incredibly hard for are not covered would be even more devastating.  It may take an hour or two of your time, but it's well worth the effort.
Be prepared
We never know when that bad weather will strike. Although many of us dream of a white Christmas, others would prefer the white stuff to stay away.  Make sure you're prepared and have the right tools to clear your drive and pathways to help prevent trips and falls, as well as clearing the ice from your car. Let's keep all your family safe this Christmas.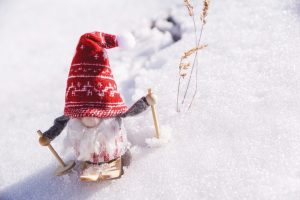 However you're planning to spend your festive season, whether you're at home in Chelmsford or away, we hope you have a magical time. And if you're curious about the value of your property, give our sales team a call on 01245 835859.