It's official, the school term is ending and many of us are starting to jet off to sunnier destinations to enjoy a well-earned rest.  But as your tenants leave for their holidays, have you considered that your property might be left vulnerable?  What measures have you put in place to ensure that your rental home is protected this summer?
If you haven't already, it may be worth having a conversation with your tenants to give them some ideas on how to keep your property secure whilst they are away.  Even though most of it is common sense, it's amazing how quickly we can forget to do something as we're rushing to jump into the taxi for the airport.  This isn't only to protect your investment, your property is filled with all their personal belongings, and you don't want them going through the trauma of having them stolen.
Social edits
Most people are tech-savvy today, and we can imagine your tenants are no exception.  Whilst they may be Snapchatting their journey, finding that perfect location for an Instagram pic and keeping their friends and family updated on Facebook, they're also sending the message, 'We're not at home'.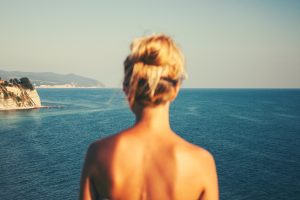 Checking privacy settings and being careful who knows about their forthcoming holiday can help reduce the risk of burglars knowing where there is an empty home.
Leave a light on
You can easily give the illusion of someone being home, without having to actually be there.  Placing a few lights on timers will make it look like someone is home.  Your tenants may even have nice neighbours who would be willing to pop round and open and close curtains for them, too.
Making it easy
Most burglaries are by opportunists; they are rarely planned, so you don't want to tempt them.  Remind your tenants to hide away valuable items and not to leave expensive electronic equipment on display that can easily be seen through a window.  You also don't want to leave money and keys lying around either.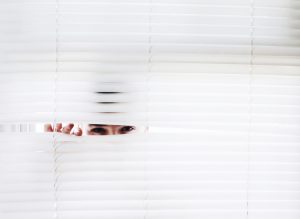 Blinds are a great way to reduce visibility inside a property, even when they are open they restrict the view.  If your property doesn't currently have blinds, this may be something you look at investing in, especially on ground floor windows.
Put them in the spotlight
No intruder is looking to be brightly lit and so easily seen when they're trying to break into a property.  Lights with motion sensors are a great deterrent and provide your tenants and home with an extra layer of security.
Alarm them
Have you installed an alarm or security system in your property?  If it is alarmed, at the start of their tenancy make sure your tenants are completely comfortable in using it.  There is no harm in reminding them to set the alarm before they leave on any trip to ensure that their home is safe whilst they are away.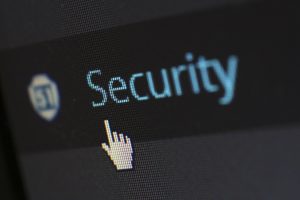 In case they have made any changes, ask them to let you know the code before they leave so that, should there be an emergency, you're able to enter the property to get it resolved as soon as possible.  There is nothing to stop them changing it again when they get back.
Open access
When we have spells of lovely weather it's natural to open a window or two, but it's important that these are closed, if not locked, before your tenants leave.  You may even wish to install a window alarm that can detect if a window has been broken or opened.  Not only do these add an extra layer of security, they are also a great way to deter thieves.
We're human
How many times have you left your property and wondered if you have left the back door unlocked, that window open, or even the iron on? We've all sat there in a mad panic when in reality we have done everything right.  When our minds are a lying on a sunny beach listening to the waves rolling into the shore, it's easy to get distracted.
A gentle reminder to your tenants to do an extra check of all entry points, including doors, windows and even the garage and shed, will help put their mind at ease –and yours too.
Protection is peace of mind
Taking extra steps to ensure your property is secure will give you and your tenants peace of mind whilst they are on holiday.  No one wants the horror of returning home and finding they have been burgled.   If you would like more advice on how to protect your rental properties, contact our lettings team at Charles David Casson.
For a free instant online valuation of your property click here